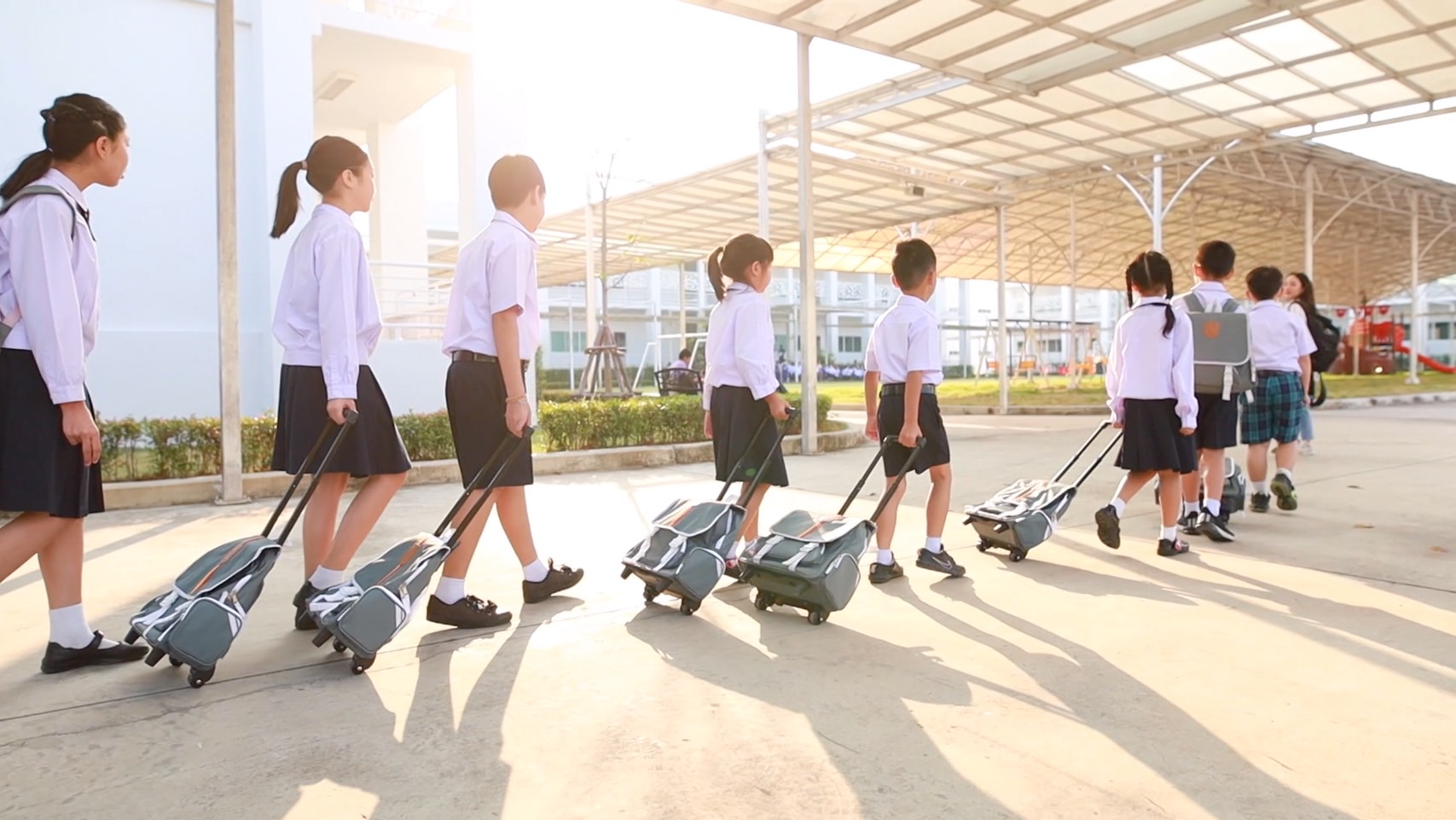 Welcome to Bangkokthonburi Demonstration school

Bangkokthonburi Demonstration School is a new school that has an international atmosphere. Teaching from pre-kindergarten to grade 6, students will be trained to be leaders who are ready in 3 areas: academic, experience, and developmental aspects to suit their age. It mainly focuses on students learning with practice and involvement in planning their interests and own aptitude as well as to promote the experience of developing all-round skills both inside and outside the classroom.
We are therefore confident that our students will be enriched with knowledge, competence, integrity, ethics and human resources that will continue to grow happily and be valuable to the nation.
"เพราะโรงเรียนคือบ้านหลังที่สองของลูกเราจึงใส่ใจทุกรายละเอียด เพื่อให้โรงเรียนสาธิตกรุงเทพธนบุรีเป็นบ้านหลังที่สองที่พร้อมให้ความสุขความรู้และปลอดภัย แก่นักเรียนทุกคน"
จิรวรรณ ชัยรุ่งเรื่อง
ผู้อำนวยการบริการโรงเรียนสาธิตกรุงเทพธนบุรี